Stories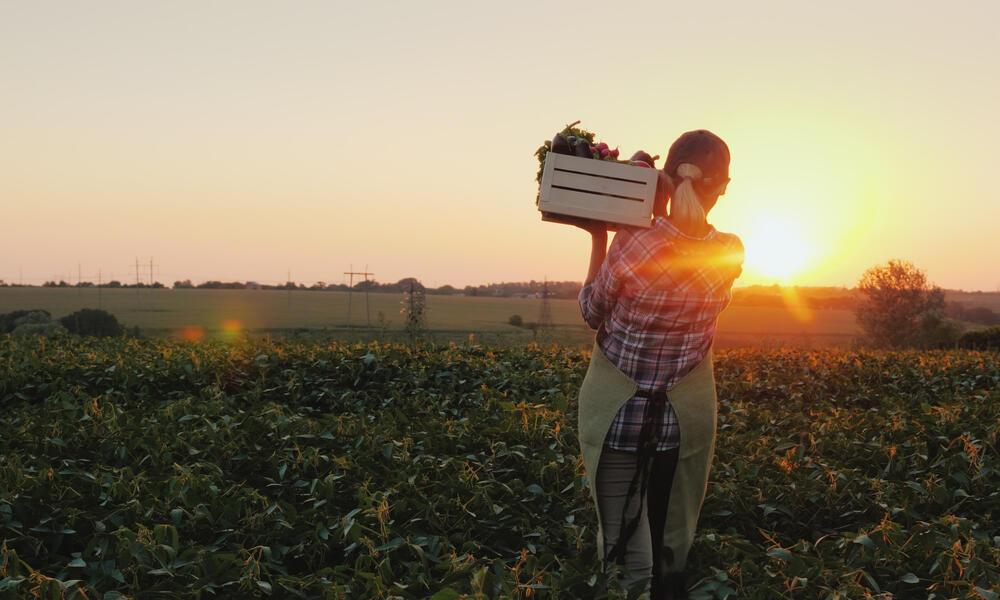 The way in which we produce and consume food is pushing our planet to the brink. Learn five changes that we can all make to our diets to help improve the health of our planet through our daily eating habits.
October 15, 2020

Critically endangered Malayan tiger cubs spotted in the wild give hope that the species could be on the road to recovery.

October 13, 2020

WWF initiated a study examining the parasites and bacteria found in fresh rhino dung samples to help detect diseases that may lead to rhino deaths.

October 06, 2020

The first-ever twins born to habituated gorillas in the Dzanga-Sangha Protected Area are now four years old. Gorilla twins are extremely rare, but the survival of Inguka and Inganda brings hope that it is possible for other gorilla twins to survive in the future.


September 30, 2020

New findings show that weak legislation and regulations on captive tiger facilities across the European Union and the United Kingdom are helping to fuel the illegal tiger trade. And the US

September 29, 2020

Many of the practices that lead to unsustainable fishing are also rooted in some of the same underlying conditions that lead to human rights abuses. Learn more about the tools that WWF is implementing to help address these critical issues.

September 24, 2020

Twenty-seven swift foxes were brought to the area from Wyoming in September, marking the beginning of a five-year reintroduction program led by the Assiniboine (Nakoda) and Gros Ventre (Aaniiih) Tribes of Fort Belknap.

September 22, 2020

WWF is joining forces with The Walmart Foundation, McDonald's, and Cargill to invest more than $6 million in this initiative to make lasting improvements to America's iconic grasslands.


September 21, 2020

Since 2016, WWF and FLIR Systems Inc., a thermal imaging company, have been working together to equip rangers in Kenya with night vision thermal technology to better protect wildlife from poaching under cover of darkness. Since the project began, no rhinos have been poached in the areas where the night vision cameras operate.



September 17, 2020

Apocalyptic scenes have multiplied in recent weeks, as fires claim lives and incinerate communities across the West Coast. The flames are fueled by a confluence of interwoven drivers, including decades of fire management practices focused on fire suppression paired with the worsening climate crisis.

September 17, 2020

Learn four steps to rebuild air travel in a way that protects us against dangerous climate change.

September 15, 2020

Park City, Utah is the U.S. National Winner of WWF's One Planet City Challenge in recognition of its leadership addressing the climate crisis.

We can't successfully protect the diversity of life on Earth without understanding the ways that environmental threats disproportionately impact Indigenous communities in the United States and around the world, and without supporting those communities' efforts as land and water defenders. WWF is proud to be partnering with The Condor & The Eagle's team. We hope that you will join us in watching this powerful documentary film and learn how to support the movement against climate injustice from our exceptional panelists.

September 11, 2020

New predator-proof pens improved both financial and psychological well-being for communities, who no longer having to guard their livestock throughout the night and can feel secure that their livelihood is safe.

August 27, 2020

Conservation, communities, and corporate come together to implement a new infrastructure project, giving two Honduras communities access to drinking water in their homes.

Thirteen inspirational conservationists from six countries will use their expertise to protect species, fill research gaps, and conserve the world's most critical ecosystems.

August 25, 2020

A new WWF report details a vibrant diversity of plants and vertebrate animals in Southeast Asia that have never been scientifically identified.

August 19, 2020

WWF-Malaysia's Forest Restoration Team have been hard at work at Bukit Piton for over 10 years, replanting hundreds of thousands of trees in what was once a degraded forest in order to ensure that the orangutans that live there won't die out – a fate that would have been inevitable if efforts to restore the forest had not been taken. Today, with 2,400 hectares restored, the future is looking bright for the orangutans at Bukit Piton.

The Antarctic blue whale (Balaenoptera musculus ssp. Intermedia) is the largest animal on the planet, but it is critically endangered. WWF is working to protect blue whale habitat, and a remarkable number of blue whales were recently sighted in the southern Atlantic ocean.

August 17, 2020

The Arctic National Wildlife Refuge is located in one of the largest remaining natural areas on the planet: Alaska. The species that call the refuge home have been protected from the risks of unsustainable development for decades, but now the US government is moving forward with plans to open the coastal plain of the Arctic Refuge to allow for oil and gas drilling.

Whale sharks are unique and important animals, but they are under threat. WWF is working to protect them.

August 12, 2020

The Elephant Conservation Unit of WWF-Malaysia uses collaring to learn more about the elephants in Sabah. The information they collect from these collars helps the conservationists better protect the elephants and develop strategies to reduce instances of human wildlife conflict.

August 11, 2020

The Identification Guide for Ivory and Ivory Substitutes, originally developed in 1991 and last edited in 1999, gets a refresh in this newly updated version. This resource, jointly developed by CITES, WWF, and TRAFFIC, includes detailed information on how to tell ivories and lookalikes apart through physical characteristics and provides guidance on distinguishing between ivories in trade online, where a significant portion of illegal wildlife trafficking is now taking place.


August 06, 2020

In the Central African Republic, WWF supports the Indigenous Ba'Aka tribe of Dzanga-Sangha in social distancing to protect themselves from COVID-19.